Water Damage Restoration
The challenge that come with the presence of water damage are easily mitigated with the help of 911 Restoration Saint Louis. The water damage restoration St. Louis experts are fully trained and equipped to handle any leak, flood or mold issue.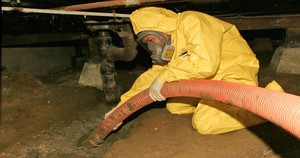 They are IICRC certified and have state-of-art water damage restoration machinery to assist in efficiently getting your home free of moisture.
911 Restoration Saint Louis takes great pride in knowing that they help people get out of rough situations by assisting them with their water damage restoration and giving them back their newly renovated home.
Whether storms warrant emergency roof repair and you need us to begin pumping water out, or a toilet overflow requires sewage backup and cleanup services that will also address the lingering threat of a related mold problem, call our experts without delay!
If you are currently living with a leaky roof, call the 911 Restoration Saint Louis staff today. They are available 24/7/365 to give you a free home estimate on your water damage.
We Are Quick to Resolve Your Flooding Issues
The water restoration crew promises to arrive at your home within 45 minutes of your call, ensuring that the structure of the home and your possessions receive the smallest amount of water damage possible.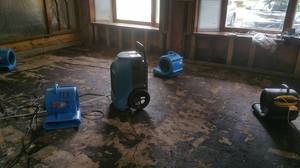 We know how important it is to keep family photos, memorabilia and other irreplaceable objects safe. The water damage restoration St. Louis staff is dedicated to doing all they can to preserve your memories and make your home even better than it was when they found it.
Recently the father of a family of four called us in desperate need of help when they came home to the entire living room flooded with water. They had left the washing machine doing a load of laundry as they went out to dinner, only to come home to a house full of water.
They called 911 Restoration Saint Louis to see if we could help clear their home of water. Our water damage restoration team was at their home within the hour, fully equipped with the gear to get to work right away.
The water damage restoration St. Louis pros helped the homeowners go over their insurance policy, helping them get the best coverage possible. The family's home was dry and clean in no time, leaving the family with a property that had new floors and a fresh start.
Keep Water Damage to A Minimum
Keeping your home and everything in it clean, dry and undamaged is the obvious goal when it comes to restoration. However, even more than that, we want you to know that once 911 Restoration Saint Louis is in the picture, then you no longer need to worry.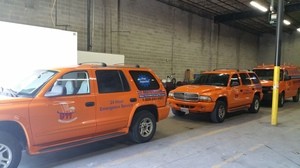 With over 35 years of experience, you can be confident that we can handle any water damage restoration job that comes our way.
The water damage restoration team knows that time is of the essence when it comes to any type of water issue.
Whether it is a pipe burst, an overflowing washing machine, a bathtub backup or a leaky roof, 911 Restoration Saint Louis can repair it in a timely manner.
Let us restore your home and give you a fresh start. Call the water damage restoration Saint Louis team with 911 Restoration Saint Louis so we can get started on creating your dream house today!