Water Damage Jennings
Homeowners in Jennings do not need to ever worry about water invading their property, because they have the water damage Jennings professionals at 911 Restoration Saint Louis available to assist them with a leak, flood or any other water disaster they may find themselves confronting.
The Jennings flood removal unit will be at your home within 45 minutes, fully strapped with the necessary equipment to get your household free and clear of any moisture.
Our IICRC certified Jennings water extraction agents are trained to remediate the following causes of water damage:
Pipe bursts and other plumbing concerns

Flooded basements and crawlspaces

Running sinks and bathtub overflows

Clogged gutters and downspouts

Roof and ceiling leaks

Storm damage and other kinds of disaster damage

Sewage backups

Fire sprinkler malfunction

Mold growth
Our offices are available 24/7/365, where you will find the Jennings water extraction staff standing by to take your call. We know how important it is to get help out to you right away after a water emergency, and we do just that.
Contact us at the first signs of water damage and we will perform a free home inspection that will allow us to get started on repairs right away.
We Use Precision To Thoroughly Eradicate Mold From The Premises
Mold, mildew and fungus not only look terrible growing all over your home, but it can actually impose some health hazards on to everyone living in the household.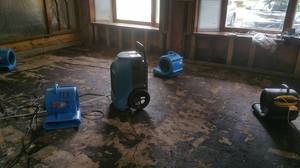 Breathing in mold spores can case those residing in the home to experience unpleasant symptoms, such as headaches, breathing difficulties, coughing, skin rashes and itchy eyes.
Sometimes this may be occurring with you ever even seeing the mold, since mold likes to grow in damp, dark places. In these situation you may need the Jennings water extraction crew to come over and conduct a free visual mold inspection.
We make sure to check every corner of the home in order to catch any mold that is growing, and promptly remove the substance.
A mold infestation can happen relatively quickly, so it is crucial to call our Jennings water emergency pros with 911 Restoration Saint Louis right away today!

Customer Service Is Very Important To Our Water Damage Staff
Our goal is to maintain a trusting relationship with all of our customers, so in order to limit any surprises down the road, we offer free home inspections for every homeowner.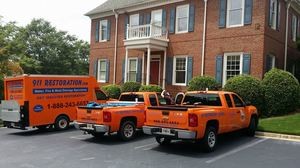 We always guide our customers through the home restoration process, keeping them informed every step of the way.
All of our Jennings leak repair specialists are also licensed, bonded and insured to fix any plumbing issues in your home that may be causing water damage.
Our staff is also qualified to help you file your insurance claim, ensuring that you get the coverage you need. We will handle the whole thing for you, so you can sit back and relax as we literally handle the entire workload.
Call the water damage Jennings extraction technicians with 911 Restoration Saint Louis when you need efficient and affordable water damage remediation, and we will be there to give you service you deserve.