Water Damage Grover
When homeowners discover that a pipe leak has flooded their kitchen, or a ruptured washing machine hose has drenched their garage, they can call the water damage Grover pros at 911 Restoration of Saint Louis any time and we will be there within 45 minutes.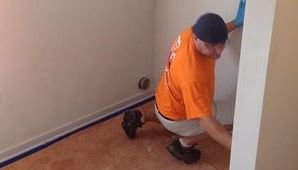 We know how important it is to act fast in all situations involving water, which is why we make sure to stay available 24/7/365, making it possible to help you at the most inopportune times, such as the middle of the night on a holiday.
Getting your home as dry as we can in as little amount of time possible, is the best way our water damage Grover crew can reduce structural damage, destroyed possessions and mold growth.
We offer same day services for all water disasters, so you never have to wait long for assistance. We are licensed, bonded and insured to handle any type of water-based emergency, including:
Toilet overflow sanitization

Pipe bursts remediation

Washer hose bursts correction

Mold infestation clean up

Water heater leak repair

Fire sprinkler malfunction restoration

Flooded basement water removal
Call our water damage Grover unit today and we will do everything necessary to make sure your home is a healthy, safe environment for everyone living under its roof.
Water Damage Isn't Always Caused By Inclement Weather
Our water damage Grover techs know that most homeowners think of water damage, they think of leaks caused by heavy storms that infiltrate the home.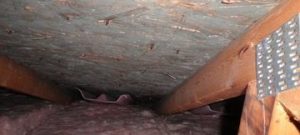 However, most of the time, damage is caused by plumbing-related issues involving improper pipe and home maintenance.
In order to make sure that your piping does not contain cracks, rust and corrosion, you should have our water damage Grover experts come in at least once a year and inspect the entire system.
You can also experience flooding by ruptured hoses that are connected to water-based appliances.
For example, the hoses that are connected to your washing machine can sometimes incur tears, which can then lead to large rips that allow water to spray out.
To make sure all your home appliances and plumbing are properly maintained, call our water damage Grover professionals today!
We Will Help You Understand Every Aspect Of The Home Restoration Process
We know that one of the first things that crosses your mind when you discover a leak in your home is the financial aspect.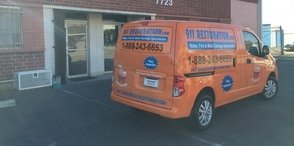 Our water damage Grover team wants to make sure everything is as easy as possible, which is why we will take over the entire insurance process for you.
All of our years in the industry has helped us build relationships with all the major insurance companies, so we know exactly what they need to give you the proper coverage.
On top of working with your insurance provider, our water damage Grover staff also consistently offers affordable prices on all of our water damage removal services.
So, call our water damage Grover technicians at 911 Restoration of Saint Louis today, and we will get you on the path to a fresh start!