Water Damage Kirkwood
In order to best prevent water damage issues from permanently affecting your home, the water damage Kirkwood pros with 911 Restoration Saint Louis are guaranteed to be at your doorstep within 45 minutes of receiving your urgent phone call.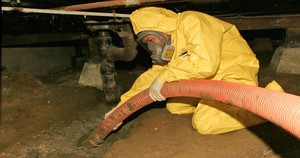 The Kirkwood water damage cleanup team knows how to best handle a pipe burst, sewage overflow, leaky roof, or any other issue you may have.
So when you hire us for the job, you can rest assured that we will do it right the first time around.
We always have service agents standing by and available 24/7/365, because we want you to get the speedy same day service you need to thoroughly remediate any water damage.
Our experts know how taxing these situations can be and to give our clients the most, we make sure to walk them through every step of the process.
So, call our Kirkwood flood mitigation staff as soon as you need assistance, and we promise to offer quick and efficient restoration service that day!
We Want To Help You Stay Protected Against Water Damage
We know that the best way to keep your home protected against water damage is to implement preventative measures prior to any water entering the premies.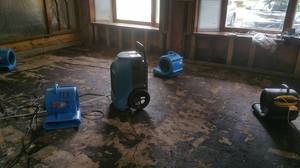 Below are some of the Kirkwood plumbing professionals favorite ways to avoid water damage:
Prevent sewage from overflowing in your home by installing a sewage back flow valve.

Insulate your pipes to keep the temperature regulated throughout all the seasons and prevent bursts.

Make sure you gutters are always cleared of debris to stop water from overflowing and leaking into the home.

Limit the chances of ruptured water heater hoses by getting the hoses replaced every 8 years.

Get your roof inspected before the rainy season so you can fix and cracks or broken shingles prior to the storms.
By following these steps you should have a good chance of limiting the water damage that effects your home throughout the year.
However, if you still need professional assistance, call our Kirkwood water emergency remediation techs right away and we will begin the water extraction process.
Our Water Disaster Agents Will Help You Understand The Insurance Process
We will do everything we can to make the insurance process as easy as possible, because we know that with the restoration processes going on in your home, you don't need one more thing to worry about.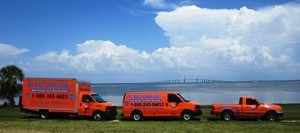 Our Kirkwood water disaster staff makes customer service their main priority. 
Let us file your insurance claim for you, and we will handle everything from the paperwork to completing all the follow up necessary to get you the coverage you are owed.
When the Kirkwood leak repair agents are on the job, you never have to worry about cost because along with taking insurance, we also offer affordable prices on all of our services.
We want to immediately start flood cleanup services straight away, and that way we can give you a fresh start, so call our water damage Kirkwood team with 911 Restoration Saint Louis for help today!