Water Damage Chesterfield
When a water disaster floods your home, you can rely on the water damage Chesterfield technicians at 911 Restoration Saint Louis, and you will have help at your door within 45 minutes.
We always bring top of the line gear with us to every job, such as sump pumps, air movers, wet vacs and dehumidifiers, enabling us to get to work as soon as we arrive.
We are licensed, bonded and insured to remediate all types of water damage, such as:
Burst Pipes

Washing machine overflow

Ruptured hoses

Leaky shower pan

Ice machine Malfunction

Flooding

Roof leaks

Sewage backups

Appliance malfunction

Water heater explosions
We take promptness very seriously, which is why we keep our office available 24/7/365. Our Chesterfield water cleanup agents will do everything in their power to provide you with same day services for water-related emergencies.
Call our IICRC certified water damage Chesterfield specialists today and we will do whatever it takes to get your home clean and dry right away.
Be Aware Of Pipe Bursts During The Winter Months
Our water damage Chesterfield unit want homeowners to know how to protect their plumbing system from bursting during the cold season.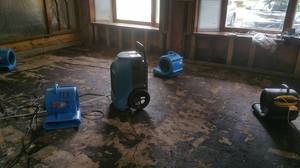 When the winter rolls in the temperatures will drastically drop, causing any water inside your pipes to freeze. This is what causes a pipe burst.
If this occurs and the homeowner is not aware, then gallons of water can invade you property, causing hundreds, if not thousands, of dollars worth of damages.
Homeowners can insulate their pipes by wrapping each one in a foam blanket. There is foam tubing you can buy that can easily fit onto the pipes, keeping them warm and dry.
Call our water damage Chesterfield workers when you notice dampness around your piping system and we will make provide you with a free home inspection.
Our Water Damage Pros Know How To Calm All Your Concerns
Finding an abundance of moisture in your household is never a fun situation to handle. It requires extreme attention to detail, which is something our water damage Chesterfield pros excel out.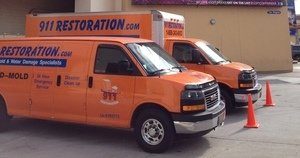 We pride ourselves on how accessible we are to our clients.
It is completely normal to have a lot of questions concerning your home restoration process, and we have no problem answering them around the clock.
Our Chesterfield flood mitigation crew can also assist you with understanding your insurance policy.
We will even file your claim for you to ensure that you get the financial aid that you deserve.
Call our water damage Chesterfield team with 911 Restoration Saint Louis the instant you find even the slightest amount of unwanted moisture in your home and we will tackle the problem immediately to get you back in your precious household in no time today!