If you don't do this, you will have water damage
Many people don't realize how easy it is to prevent water damage from taking place in their homes and businesses, and that is because no one ever really expects to get water damage in the first place.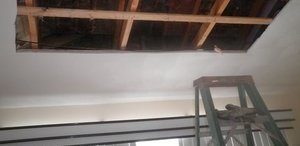 Despite that reality, the fact of the matter is that water damage is the second most common form of loss that people claim on their insurance.
That means anyone can become a victim of this unfortunate situation without ever seeing it coming.
Many times when severe weather kicks in, branches and even whole trees can be uprooted and damage property easily.
But there are ways, through simple maintenance, visual inspections, and the occasional replacement work, to prevent such instances from even happening in the first place, and if you don't take advantage of them you run the risk of getting water damage.
Here are some of the best ways to protect your home:
Trees Eventually Fall
You never think about it when you look around your lovely property taking in the sights and sounds of the seasons, but the trees that surround your home or business may end up being its worst enemy if not properly maintained.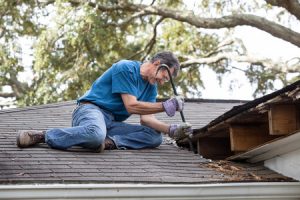 All trees produce limbs, and many times in doing so, they occasionally die when the tree grows more, and it's these dead branches that really pose a risk to structures.
When a heavy branch cracks off in high wind or under the pressure of rain or snow, it can fall onto the roof of the building near it and slice right through the protective layers that keep the inside of the home or business safe from the elements.
The best way to avoid a dead limb from impaling your roof and causing massive damages is to make sure that any dead limbs, or those that are in danger of snapping off are trimmed by trained professionals.
An added benefit of this is that such preventative maintenance expenditures are deductible on your taxes, so it's almost like you're getting the trees timed for free.
Inspect The Pipes
When it comes to water damage, one of the most common culprits is a pipe burst, either from being frozen and over-expanding, or from obstructions that form over time from debris, and organic material depositions causing it to rupture.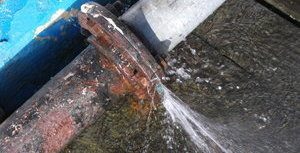 People rarely inspect their plumbing system, because it's usually one of those things that you always expect to work, and don't notice that it might not until it doesn't.
It's best to inspect your exposed pipes at least once a year to check for any rusting or corrosion that is visible. Many times, when a pipe is on the edge or rupturing, it will cause small stressing on the joints where it can create small leaks that form puddles.
If you notice any puddling, then you are probably right on the edge of a rupture, and this section will need to be replaced.
While it may seem overly precautious to replace a pipe that hasn't sprung a leak yet, you can avoid the heartache and expenses of waiting for a catastrophe like this to happen, and if you make a preventative adjustment, these fixes are usually covered under many insurance policies.
Get Your Head Out Of The Gutter And Clean Go Them
People underestimate the importance of cleaning the leaf matter and debris from their gutters, but it's a very common cause of water damage in homes and businesses.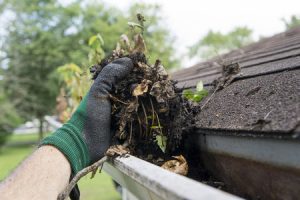 If left to linger for long enough, not cleaning your gutters will most definitely lead to roofing problems and ceiling leaks.
The reason that this happens is because clogs in the gutters can allow for overflows and ice dams depending on the climate and time of year. An overflow, or an ice dam tends to saturate, enlarge, and spread apart the layers of roofing materials that protect your structure.
When this happens, spreading, warping, and leaking begins. As soon as a roof leak starts, mold and structural damage will shortly follow.
When water finds its way through your roof and into your attic or second floor ceiling, it will immediately begin to deteriorate the aesthetic layers that make your home or business look special.
Increasingly, there is the issue of ice dams as well. When an overflow freezes and becomes a serious impediment to melt water flow, it can form a dam which can then cause irreparable damage to your roof in only a single winter.
To avoid this, and the worst of many roofing catastrophes from water, simply clean out your gutters and downspouts to allow for a free flow of water.
Prevention Is Key
These are some of the major causes of water damage in most homes and businesses in the country, but there are plenty of other sources that can easily be planned for and eliminated as potentials, like washer hose ruptures, sump pump failures, water heater malfunctions, etc.
So if you have questions or concerns about how the water system in your home works, and how you can prevent the intrusion of water into your spaces, then follow these simple steps, and always go the distance to protect your property. A little investment in maintenance here, can save you a load of cash and heartache later down the road.