911 Restoration St. Louis Grand Opening!
911 Restoration Saint Louis is now opened and servicing the entire Saint Louis area.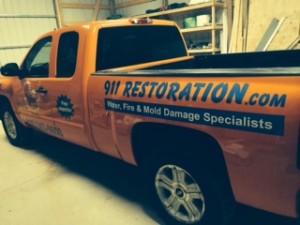 For homeowners living in Saint Louis there is now a home restoration company in the neighborhood they can call to help them with all their water damage restoration, mold removal, disaster restoration, sewage backup and fire damage restoration needs.
The crew in Saint Louis are experts at making homes beautiful again. They are equipped with all the latest state-of-art technology, backed by over 35 years of experience, and are licensed, bonded and insured.
If you find yourself in a situation where you need immediate assistance, whether it is a flood in your basement or a mold infestation in your walls, the techs at 911 Restoration Saint Louis are available 24/7/365 in order to begin the remediation process a quickly as possible.
Most importantly, we want our customers to know that we put our community first. 911 Restoration Saint Louis is focused on making sure their customers know that our staff is here for you. We are concerned for your welfare and want nothing more than to give you your home back.
We are honored and privileged to be able to give you and your family a fresh start. Please, call us today!